A study group is a group of people, often students studying in college, who come together to study and share their knowledge and help each other understand things better.
This provides them a platform to discuss the topics in depth with other students in a bid to get acquainted in the subject matter.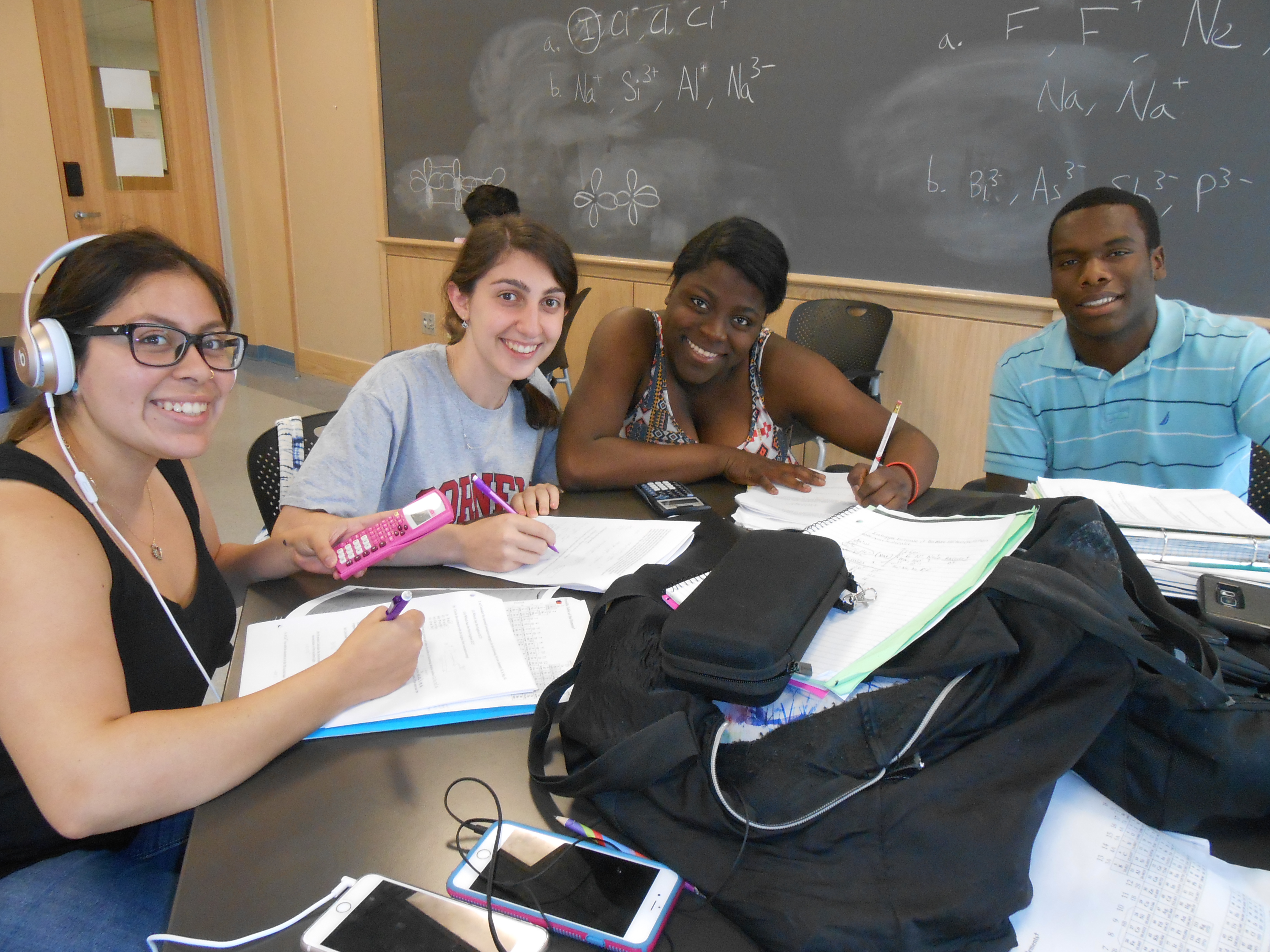 Seven Advantages of Study Groups
1. Doing away with procrastination: As everyone puts their efforts, the lazy ones in the group will also stretch a bit harder than usual so as to be on par with others. This makes them more active and they work hard towards achieving the common objective of the group. As everyone is tasked with something to achieve, they will never fall behind.
2. Understanding things easily: While studying alone, often you get stuck with a problem or experience difficulty understanding things. You end up wasting your time in trying to crack the problem. In the process, you tend to lose concentration and interest in the subject. If in a group, you can ask the other person to help you solve the problem/understand things better. This reduces time consumed to gain knowledge and gives more time to learn other things.
3. Different viewpoints: By nature, though humans have the same brain, the functionalities differ and the ideas and perspectives are sometimes poles apart. One might be observing a thing from one particular angle while the other may view it in an entirely different way. While you may be missing some and the other person some, all things put together will give a broader sense of understanding of the subject.
4. Good company: While studying alone is preferred by some, you are not always at an advantage over people studying in group unless you are a genius by yourself. A good group will always lend their ears and give you the opportunity to express your viewpoint. This makes you gain more confidence and you enjoy their company a lot. Discussions in groups often go out of the subject and wander into other topics that make it possible for you to share happy/sad moments and get cheered/consoled by others.
5. Get to know others: People studying in a group try to understand each other better and go that extra mile to make others comfortable. It then gets down to the point of understanding them well socially and psychologically. This will help in building trust among members of the group. This bonding will continue even after the purpose of the group has been served, and the group members can connect with each other more often over other things also.
6. Enhancing ability: A person in a group may have the ability to particularly memorize certain things which he can relate to in a different way while the other person applies the logic/reasoning better than others. The amalgamation of these two things will make both understand how to memorize things and apply logic better. Likewise, if somebody is a fast reader, he can help others do the same.
7. Reducing fear about exams: The fear of exams occurs when you don't study well or you have some doubts about the subject and you are anxious if that same thing is asked in the exam. As you gain more knowledge and understand the subject better, you become more confident about yourself to answer any question on the topic and the fear or anxiety about exams is gone. This is achieved by studying in a group.
As is commonly said, TEAM is an acronym for Together Everyone Achieves More, which the acronym stands for, which is an apt thing worth mentioning. And, this is what the study group is aimed at and serves the purpose almost always.